Concrete paver blocks suppliers India
Astron Spacers is one of the leading Concrete paver blocks suppliers India. Concrete block manufacturer and suppliers in India
Welcome to Astron Spacers In India
Astron Spacers  Manufacturer and Exporters a varied range of Construction and Concrete Block from India that offer critical solutions to requirements of construction industry spread across the country. The comprehensive range of our products meets every requirement of construction and building industry. Our product range consists of the categories such as Concrete Block, Solid Block, Paver Block etc. We Manufacturer of Concrete Block, Solid Block, Paver Block etc.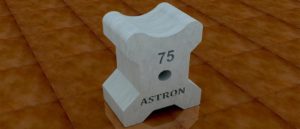 Our Products Are :
SINGLE COVER SPACERS
MULTIPLE COVER SPACERS
HEAVY DUTY SPACERS
CIRCULAR SPACERS
SPACERS WITH CLIPS
REBAR END SAFETY CAPS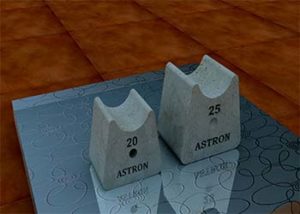 Descriptions
20mm – 25mm Concrete Cover Block Manufacturers in India, use Concrete cover Blocks in reinforced concrete, is the maintain least distance between the surface of embedded reinforcement & the outer surface of the concrete. The concrete cover Blocks depth can be measured with a cover meter.
Astron Spacers is an one stop shop for all your Concrete Product needs. Be it Concrete Blocks, Pavers or Fly Ash Bricks, we will deliver it on time at your location. We have our manufacturing facility at Aluva Kerala. Concrete Masonry Blocks suppliers in India Astron Spacers can either be solid or hollow, load bearing or non-load bearing and light weight or dense. They are used both as structural and nonstructural components depending upon the requirement of the customer. They are a preferred choice of architects, structural engineers, contractors and building owners in the developed/ developing countries. we are one of the leading concrete block suppliers in India Over the five decade in India, concrete masonry bocks have gained tremendous popularity over bricks and other masonry products.
Kerb stone suppliers in India
Drain covers suppliers in India
Manhole covers suppliers in India
Boundary wall suppliers in India