Single Cover Spacers
Single Cover Spacers are the most basic form of spacers in use. It offers a solid support which is ideal for horizontal reinforcement. We Astron Spacers are best in manufacturing and supplying all kinds of cover blocks and spacers including single cover spacers. It is strong, durable, and the optimum choice for heavy-duty steel fixing applications.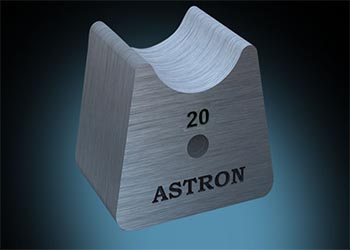 Multiple Cover Spacers
Astron Spacers offers the good quality Multiple Cover Spacers to our customers. Our Multiple cover blocks are best known for its strength. We provide this product at a low price and we are the leading cover block dealers in Ernakulam and all over Kerala. This Multiple cover spacers are strong and durable at any situations.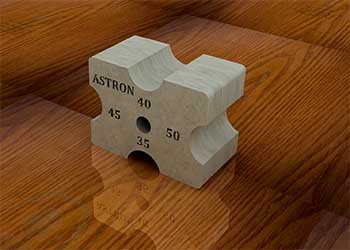 Heavy Duty Spacers
Astron Spacers provide the best and high quality heavy duty spacers. Heavy duty Concrete spacers are used for the horizontal and vertical spacing of reinforcement steel bars and fabric. This gives support to the bars and strength to the constructions. Heavy duty spacer prevents the corrosion of rebars.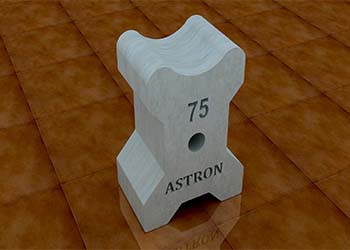 Circular Spacers
Astron Spacers manufacture the circular spacers in a good quality using the best raw materials. Circular Spacers are mostly used for vertical applications like columns, piles and pile caps. It is designed to give minimum contact with formwork. Circular spacers provide maximum stability when used in vertical applications.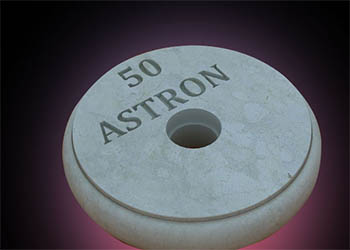 Spacers With Clips
Astron Spacers provides the best quality of cover blocks and spacers. Spacers with clips are designed to save time for labour in tying a spacer. It ensures quick and effortless fixing of spacers. These spacers are also used for pre-casting members with complex or challenging mould designs. It is more easy to use and also provides the good durability.